Streamline Your Team's Communications
Slack is a great communications software that many companies use for instant messaging. With Slack, not only can you quickly exchange ideas within and between teams, you can also create customized channels to help organize discussions surrounding specific topics and projects.

The problem with having a comprehensive discussion over instant messaging, however, is that it can be easy to get lost in the shuffle of all the ideas, questions, and answers flying around. In times like that, a conference call is still the best way to connect and collaborate with your remote teammates.

With the UberConference Slack Integration, your team can hop on a web conference meeting within seconds right from the Slack application.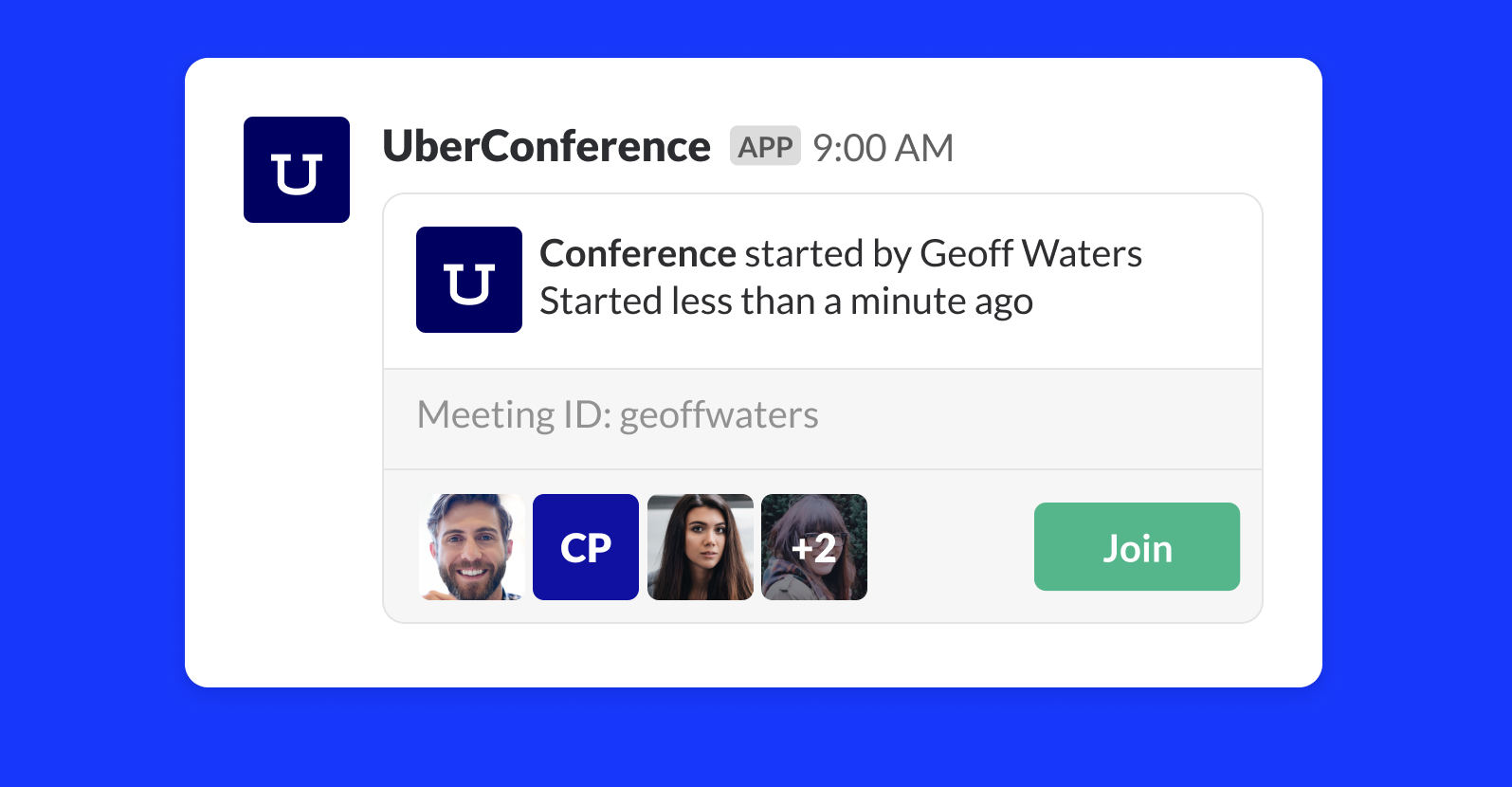 Make the Most Of the Slack Integration
The Slack Integration is available for both UberConference Free and Business plans, and provides users a quick way to start a conference call as well as a great post conference experience within Slack. Here are some ways to make the most of this integration:
Leverage the Slack /uberconference command to initiate a meeting invite, and the other participants in the Slack message or channel can easily join the conference line without toggling between apps.
Take advantage of the conference summary as well as the option to receive links to your audio recording and post-call transcript.
Use the Slack channel or conversation where the UberConference meeting was initiated for additional context. This is also where information such as length and participants of the conference call can be easily found.